Our Story
The Burnt Bean Co. was an idea years in the making by co-owner Ernest Servantes. Having got his start and eventual claim to fame in competition BBQ, Ernest won just about everything you could win in Texas and went on to compete nationally.

During his years of competing, there was one particular man whom he was quite literally pitted against, Dave Kirkland. Ernest took a liking to Dave, sharing his top tips and tricks of the 'cue trade that he otherwise would have kept close to his chest. 

Competing side-by-side, Dave would peer over Ernest's shoulder, paying meticulous attention to even the smallest details of what Ernest was doing. Eventually, the student would become the master, and Dave beat Ernest at his own game.

The two would go on to join forces, competing and winning at cook-offs across the state.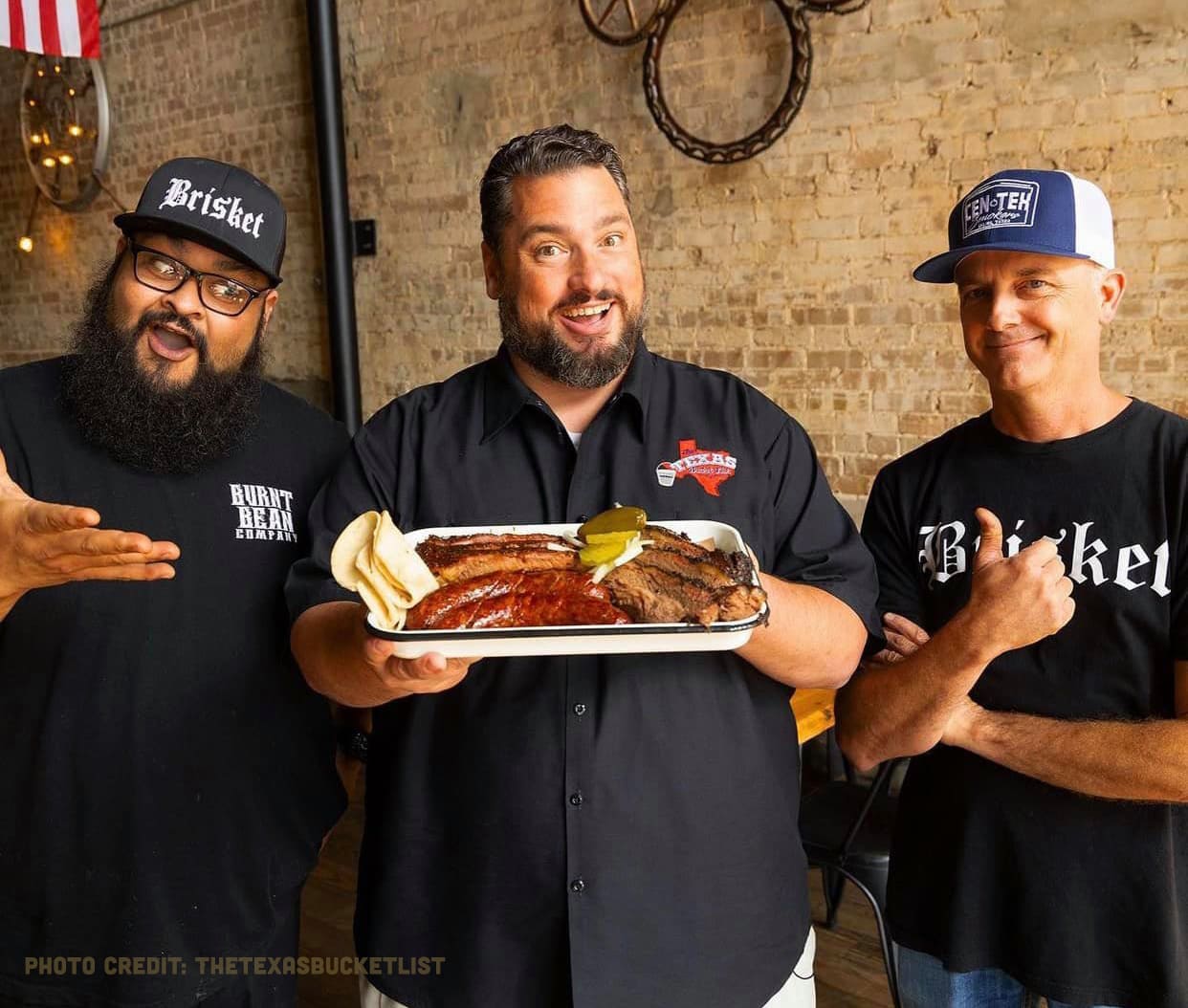 Fast forward to 2020, the Covid pandemic would turn the nation upside down, notably affecting the food and beverage industry: approximately 17% of US restaurants closed. Despite what the evidence may have suggested, Ernest and Dave had so much faith in their product, they were willing to roll the dice, and open the Burnt Bean Co. in Seguin in October of that year.
To their delight, opening day saw lines out the door, and it's been that way ever since.
Commonly mistaken for a coffee shop, the Burnt Bean Co. was inspired by a former co-worker of Ernest's. One day after asking him what he was planning on cooking at an upcoming BBQ competition, Ernest said, "Brisket, ribs, chicken and beans." In Spanish, she responded, "Hey fat boy, you're probably going to burn the beans." And just like that, the English translation of frijoles quemados gave root and the name Burnt Bean Co. was born.